Staten Island Karate Specials
Our special is available 365 days a year. We call it the family plan. The first family member is regular price. Each additional family member is half price (up to four family members). This allows your family to train karate without closing your bank account.
We allow prospective students to train FREE for one week and see if they like the school and the instuctor.
After our initial two month agreement tuition is charged on a month to month basis. There are no long term big money contracts, obligating payment without services.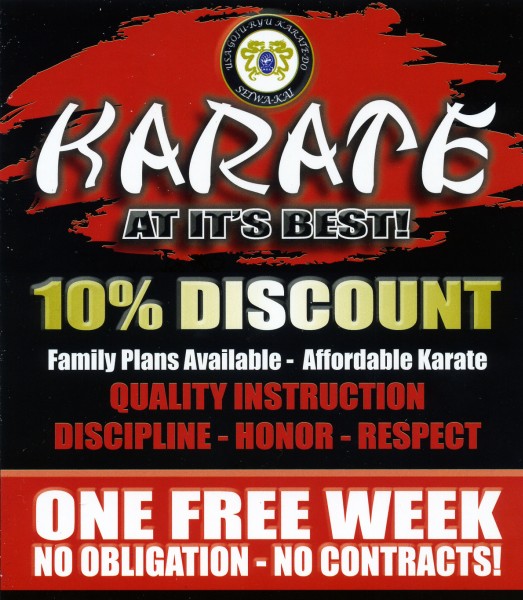 HOME ABOUT SCHEDULE SPECIALS LOCATION CONTACT